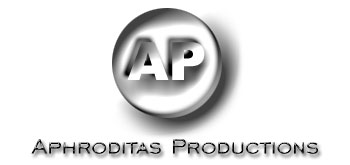 ---
Home ·
About Us ·
Programs ·
Our Sites ·
Reviews ·
Signup Here ·
Terms & Conditions ·
Faq ·
Contact
---
Webmaster Program

Our sites clearly stand out against usual websites not only in terms of its content but also by its layout. We set up some guidelines aimed at "member friendliness". For example, we completely forewent pop-ups and banner advertisements. A simple design had been chosen to guide the members in as simple a way as possible to the target, without irritating diversions.
Likewise, as a principle, an open presentation method toward potential members was specified. On some other websites, one buys the proverbial "cat in the bag". On ours, however, one finds in the freely accessible area:

An overview of all girls, with the exact number of existing photos in the Members area
An updates page which provides an exact overview of the last updates

A message board was created in order to allow communication between members and us. Later came the suggestions boards (not on all sites) on which everyone could present ideas for new sets. And Nude In Public even offers a story board for text-based stories by popular demand. All showing that we successfully created an online community.

More reasons:

Our sites are amongst the most respected and known niche sites in business!
And you can also see what others have to say about this at our reviews section ...
We have been here since 1998!
We pay 50% including recurring sales ...!
We are using Verotel for transaction clearing and fraud protection, meaning payments are guaranteed!
We have the top sites in public nudity, flashing and casting pictures and videos!
All our sites are designed for easy use and straight to the point, so our customer retention is amongst the highest!
A true partnership: you help us, we help you.
Nude-In-Public




SIGN ME UP! -> Verotel

EuroNudes




SIGN ME UP! -> Verotel

Flash-In-Public




SIGN ME UP! -> Verotel

Nude-In-Russia




SIGN ME UP! -> Verotel
---
Nude In Public ·
Flash In Public ·
Nude In Russia ·
EuroNudes
---